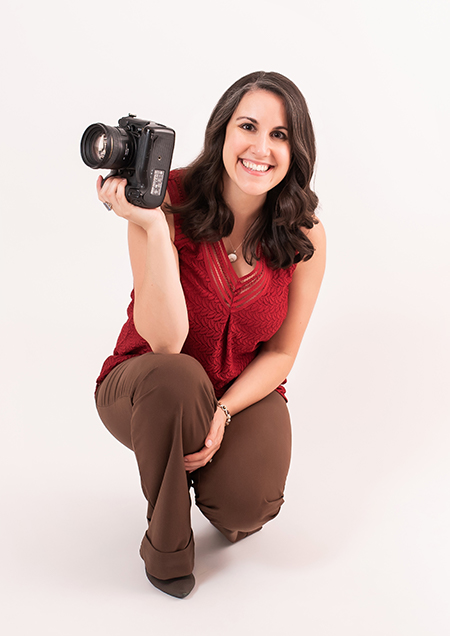 When I was a little girl, one of my favorite things was listening to my mom tell our family's stories, while we flipped through the "family heritage" photo album. Even as a little kid, I saw the invaluable nature of those photographs. I used to look at the wedding photos and baby photos of my ancestors, imagining what it would be like to know them at that time, their whole future ahead of them. The significant moments they chose to preserve on film became the images that told the story of our family, and everything that led up to me, in this moment, today. That's why photography is so important. That's why I love it so much; because it really matters, in the grand scheme of things. The photos you take now, of this moment in time, are the ones you will be showing your future generations some day.
Every photographer has a unique aesthetic and approach to taking pictures. I use a variety of techniques to capture a mix of candid, lifestyle images as well as traditional portraiture. By switching between a natural, documentary approach and one that focuses on formal images, children are able to relax in between those posed moments. This ensures that they stay comfortable and happy, and allows me to capture them at their best. In the end, your gallery will be full of a wider variety of photos – from formal portraits perfect for framing and sending to the grandparents, to all the fun, unposed, "behind the scenes" moments as well. Because it's those photos of your children being their "wild and free," authentic selves that will have you looking back and smiling for all the years to come.
In terms of editing, you'll notice that I prefer bright colors, strong contrast, and warm tones. I love images that POP and are full of life and vibrancy. Whenever possible, I use the beauty of natural light to capture the ambiance of the setting to give my photos context. My goal is always to achieve timeless, heirloom quality portraits that are worthy of being passed down the generations.
Top 100 - Shoot & Share International Photo Competition 2019, 2020
Professional Photographers of America – Best New England Photographers 2015, 2017, 2018
Voted Top 10 American Photographers by Viewbug 2015, 2016, 2018
Featured by Viewbug for Outstanding Pet Photography 2016, 2017, 2018
Placed Sixth Worldwide in Happy Dog Portraits 2016
Best New York Children's Photographers 2015
Thumbtack Best Professional Photographers of 2015 – 2020