Commitment to Charity
Giving back to our community
I was always taught that when we receive blessings in our lives, it is our responsibility and privilege to pass them on and be a blessing to others. This is why I am always looking to give back to the community in whatever way I can, and use my photography to serve others.
Animal Shelters
Each year, I work with veterinarian Dr. Cassandra LaCava of LaCava's Mobile Veterinary Service on a fundraising calendar for animal shelters. This is our fifth year creating this dog themed calendar, and once again we will be donating 100% of the profits to a well deserving animal shelter. This year's rescue team is Boomer's Angels Animal Rescue & Care! They work tirelessly to find safe and loving homes for pets in need. This 2020 calendar is available now!! Contribute to this great cause by ordering yours HERE.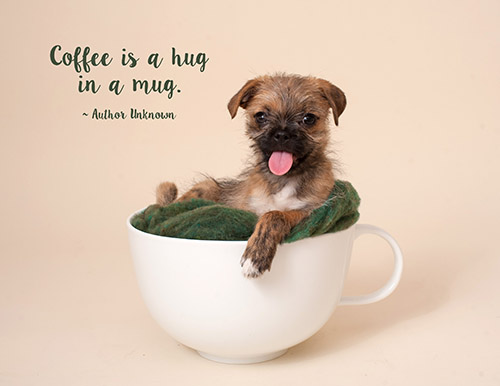 Non-profit Organizations
As often as possible, I volunteer for various non-profit organizations such as Relay For Life, the Magic Hour Foundation, and the Connecticut Alliance of Foster & Adoptive Families. If you are an NPO coordinator planning an event that you'd like photography coverage for, please contact me today so we can collaborate and help your organization receive the attention it deserves! I offer sliding scale pricing for all NPOs, to help support their efforts to serve their communities by documenting special events all over the country.
A Family for Everyone
Last but definitely not least, this issue is the closest to my heart. As we celebrate and preserve the love of our families in photographs, we must also remember that not every child has a family to call their own. Over 100,000 children in the US are on the waiting list to be adopted, in an overloaded system that isn't well equipped to serve them. That's why I am passionate about supporting organizations that help take the strain off that system, and make it easier to match families to children in need. Together We Rise is an outstanding organization that works in a variety of ways to make the foster & adoption experience a warmer one for children all over the country. I am proud to be on their list of photographers who donate sessions to parents and families working to adopt from the foster care system. In addition, since 2016 I've made a pledge to donate a portion of every family portrait session to Together We Rise, to help fund scholarship programs for foster children in the United States.