Do Good. Give Good Gifts.
I got loads of amazing feedback after publishing Part One, and I'm so excited to share Part Two with you! It warms my heart to know that you all care about mindful shopping as much as I do. It makes me so happy to make conscious choices – not just during the holiday season, but all year round. Knowing that you're in it with me is like a cherry on top! So let's get giving… Here's Part Two of The Good Gift Guide!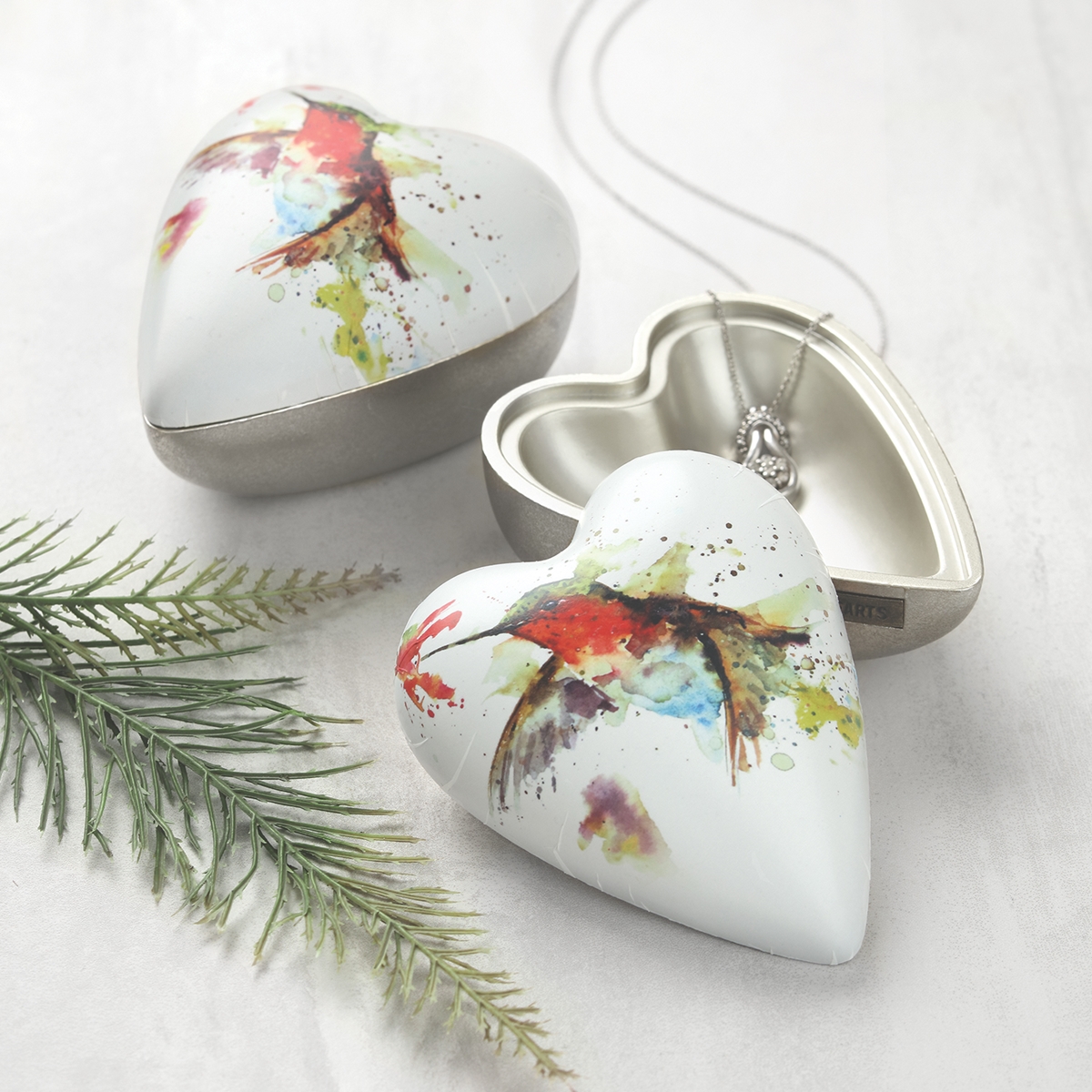 National Wildlife Federation
What they do:
"Since 1936, the National Wildlife Federation's mission is one that has united Americans from all walks of life and political stripes. For hikers, campers, gardeners, hunters, anglers, birders, and other outdoor enthusiasts, our shared heritage joins us in a common goal of protecting the planet for wildlife, ourselves, our neighbors, and most of all for future generations."
Why I love it:
The NWF is the USA's largest conservation organization, so if you're looking to contribute to a cause that will help on a national level, this is for you. Their shop section has a huge variety of gifts for everyone on your list, including items that can be personalized. They also have a section devoted to sustainable items for your household to help you make lifestyle changes that benefit our planet.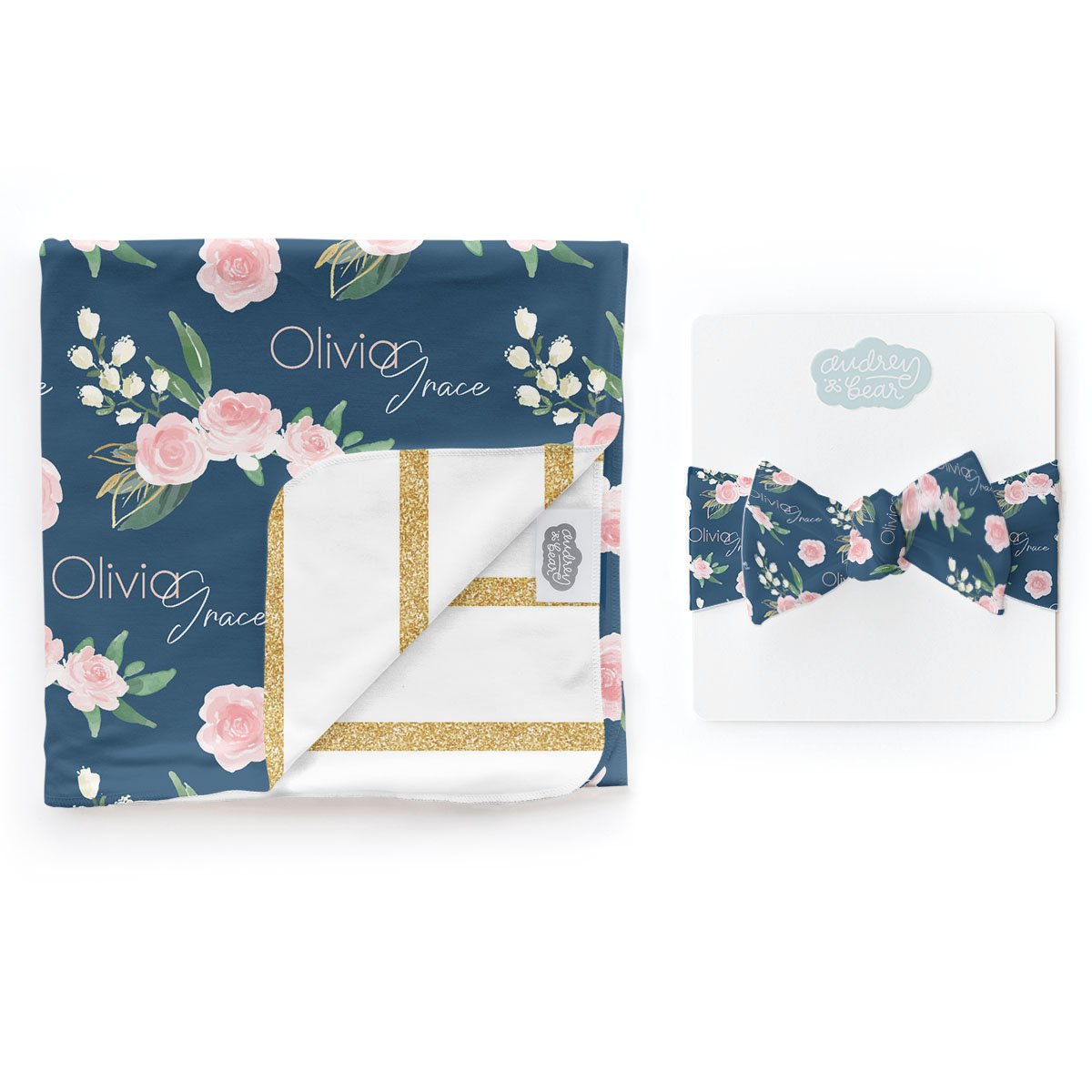 Audrey & Bear
What they do:
"Every time you place an order, a percentage of your purchase goes to swaddle4swaddle [a nonprofit that donates swaddles to NICUs across the country] and for every swaddle you buy, we donate one!"
Why I love it:
These products are a must-have for every mama and mama-to-be! You can personalize these chic and beautiful items with the baby's name, and instantly have a special and thoughtful gift that will leave mama in awe. All their fabrics are high quality and so soft! Check out the "big kid" section to see gifts for those littles who aren't so little anymore. 😉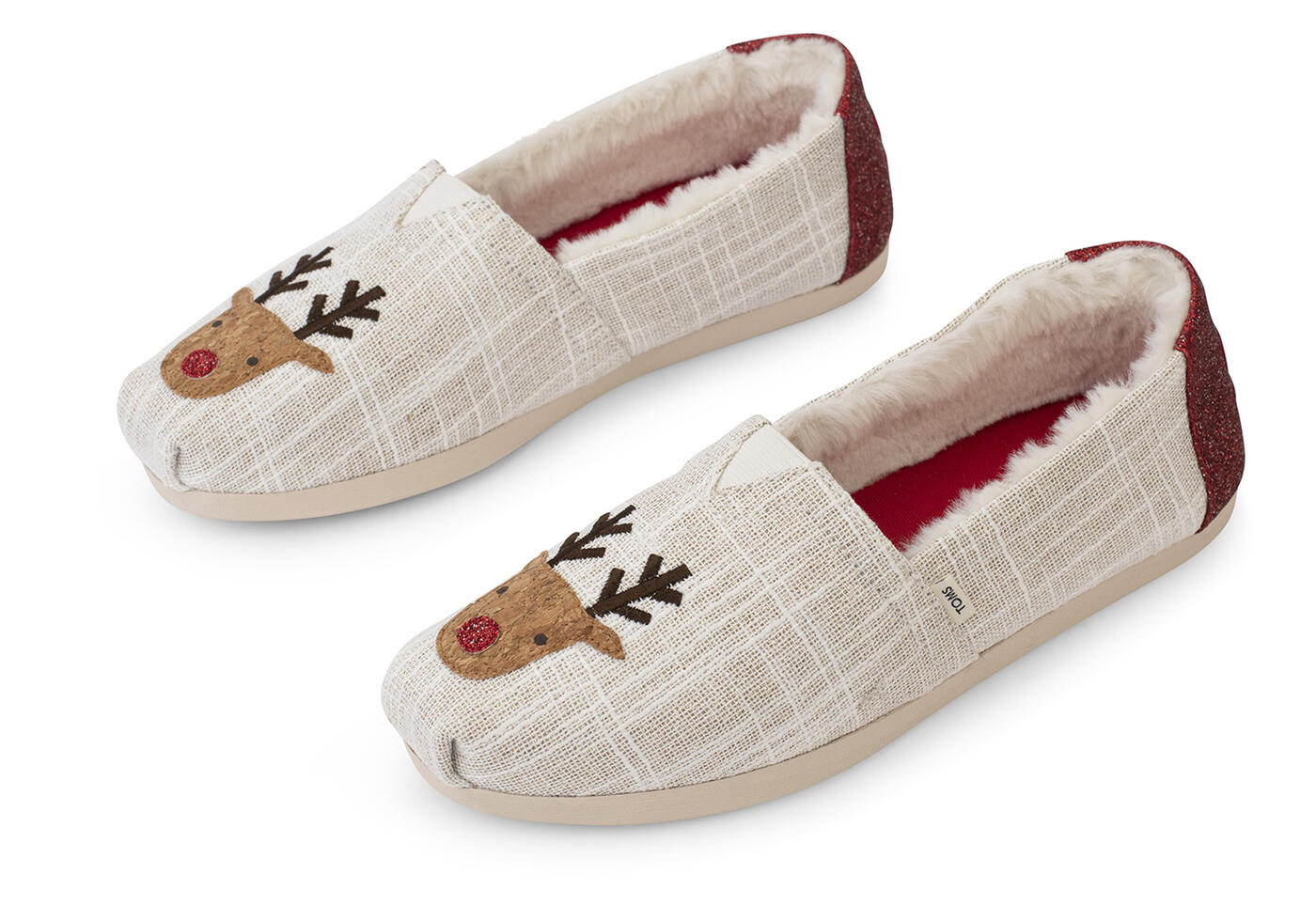 TOMS Shoes
What they do:
Since its launch, TOMS has partnered with countless organizations such as UNICEF, Save the Children, Partners in Health, The Red Cross, Everytown, Faith in Action, March for Our Lives, and others. In addition to initiating sustainable, environmentally friendly business practices, they donate 25% of profits to important causes that bring healthcare, clean water, education and more to those in need. They have also generated over 2 million dollars toward COVID-19 global relief efforts.
Why I love it:
Many of you already know about TOMS, but I still felt like it was a worthy company to add to the list. I first heard about TOMS long ago because of their one-for-one model of donating a pair of shoes for each one purchased. What I didn't know was that, after donating 100 million shoes, they expanded their program to increase their global impact in more ways. These shoes are super comfortable and come in so many fun patterns and styles for everyone, making them a great gift. And the icing on the cake is that they have plenty of 100% vegan options!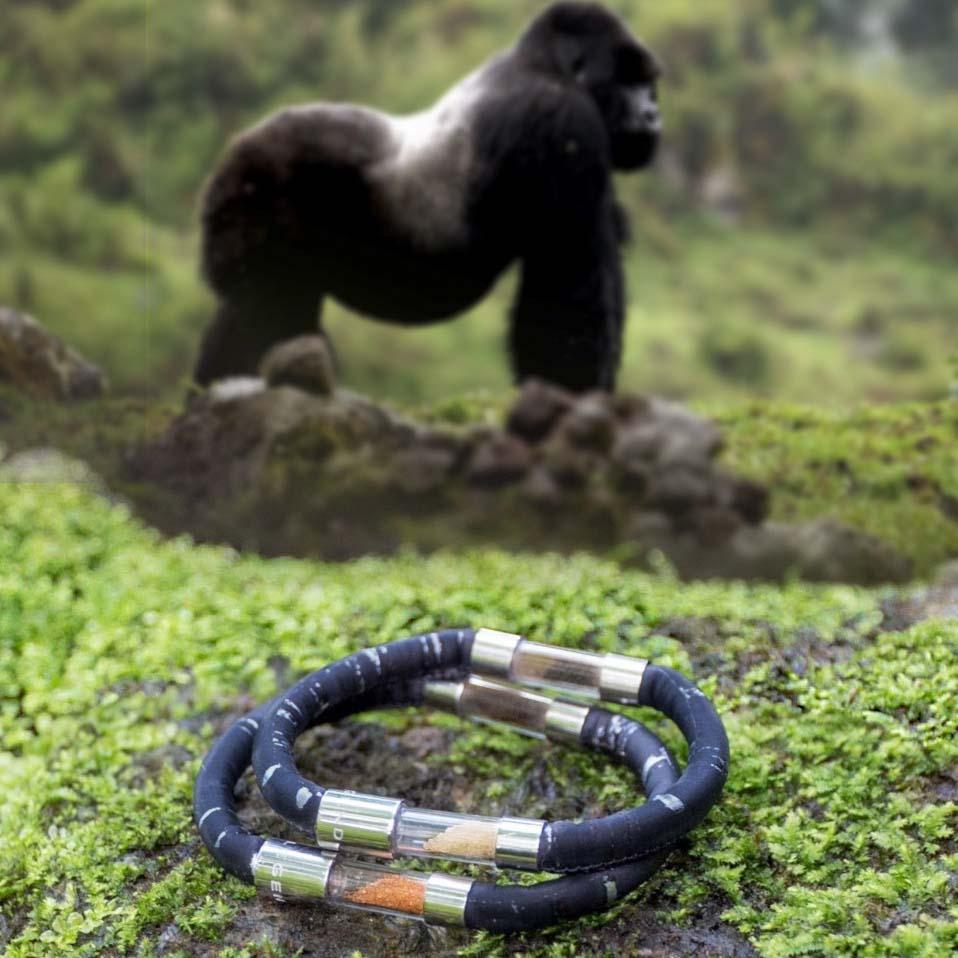 Legend Bracelets
What they do:
"Our brand is on a mission to create products that inspire you to connect with the earth and form a community that fights to protect it." Depending on which bracelet you choose, 12% of profits are donated to corresponding organizations that are working to protect and restore our wildlife and natural spaces. Each bracelet has two capsules… One is empty, for you two fill with something meaningful. The other is filled with sand, earth or ash from the environment that will benefit from your purchase/donation.
Why I love it:
Nor surprises here… if you read Part One of the Good Gift Guide, you already know how I feel about meaningful, symbolic jewelry! The other thing I really love about these bracelets is that they have an incredibly unique design. It's an eye-catching item that draws people in, and makes for a great conversation starter. Everyone wants to know about those capsules!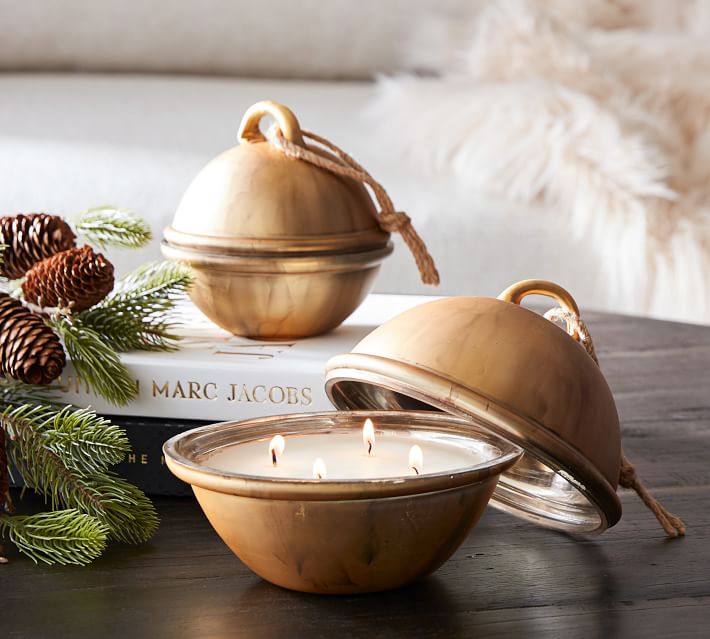 St. Jude Gift Shop
What they do:
"The mission of St. Jude Children's Research Hospital is to advance cures, and means of prevention, for pediatric catastrophic diseases through research and treatment. Consistent with the vision of our founder Danny Thomas, no child is denied treatment based on race, religion or a family's ability to pay. Families never receive a bill from St. Jude for treatment, travel, housing or food — because all a family should worry about is helping their child live."
Why I love it:
Almost everyone has heard of St. Jude Children's Research Hospital, and I've been a longtime fan of supporting them through donations and giving items from their cute gift shop. (Especially when it comes to their ornaments – you already know how I feel about pretty ornaments that help support a great cause!) They also partner with various brands to offer specific items that give back to St Jude. Brands like Pottery Barn, West Elm and Homegoods are currently offering some great gifts both online and in-store. You can see a list of these items HERE.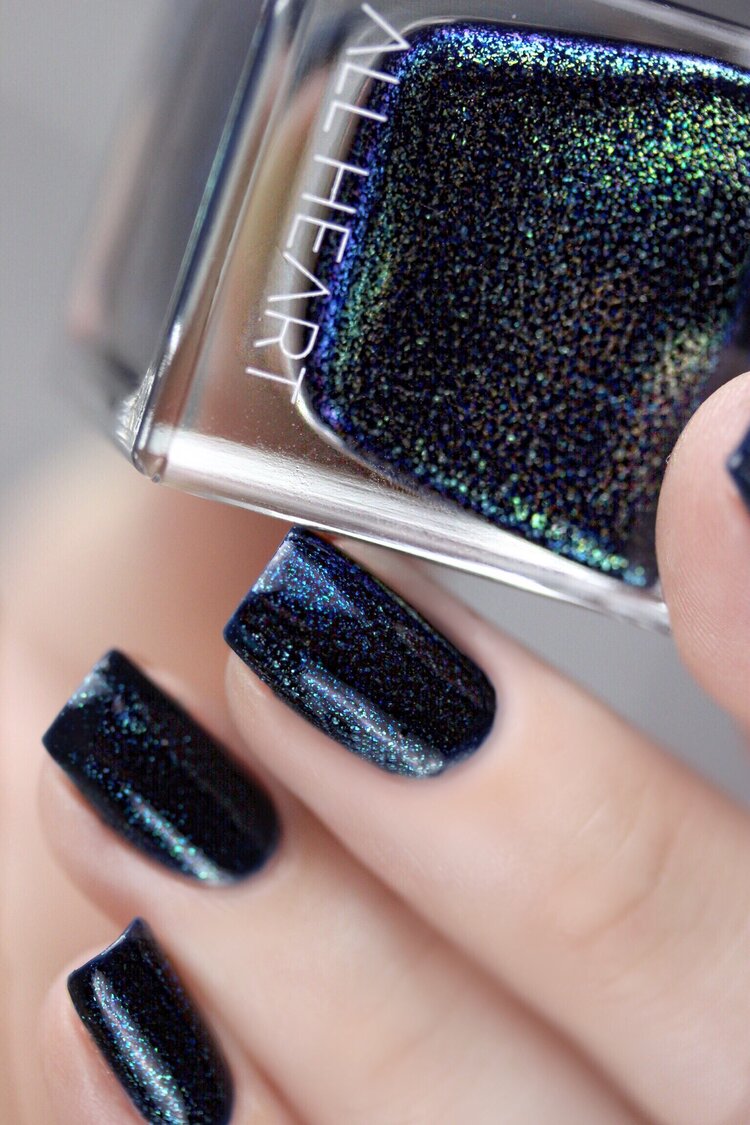 All Heart
What they do:
"All Heart believes it is very important to help others. Whether its animals, children, homeless or elderly we want to do our part and help non-profits continue their mission to help their cause. We promise to donate $1.00 per bottle sold to the charity that product was designed with. Not only will you get a beautiful lacquer for yourself, but you will also contribute to help change someone's life in a positive way."
Why I love it:
Their nail polish is not only toxin-free, but it's also cruelty-free and vegan-friendly! They make small, limited edition batches of exclusive colors that coincide with their philanthropic efforts. Want to know more about the cause? They have links to all the organizations they support in the product descriptions, with more information about each one. These nail lacquers are the perfect stocking stuffer!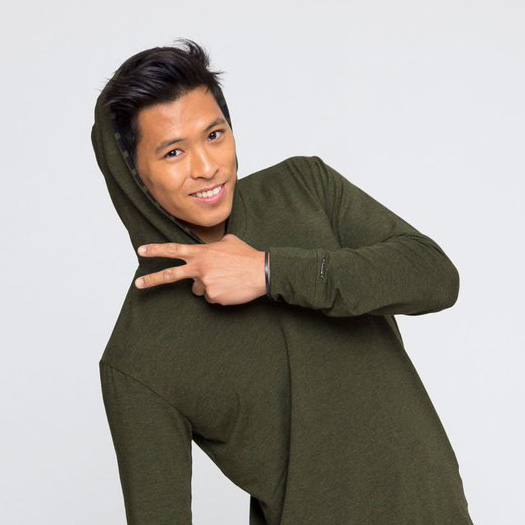 Two Blind Brothers
What they do:
"At a young age, Bradford and Bryan Manning were both diagnosed with an eye disease that causes blindness over time. This condition has inspired a special vigilance for details, a passion that carries over into the construction of their clothing line." 100% of their profit goes toward Foundation Fighting Blindness, to support the search for a cure.
Why I love it:
Bradford and Bryan created clothes based on what they would want to buy… based primarily on the sense of touch. As a result, these clothes are now widely celebrated as being the softest and most comfortable apparel available. They have a contemporary style, and each item includes a tiny braille tag. Their clothing is produced in Dallas, Texas by Lighthouse for the Blind, an organization employing 70% visually impaired workers. On the website, there's an option to "shop blind" – ordering an item without seeing it, for a little surprise! (If you don't love it, you can return it with no questions asked.)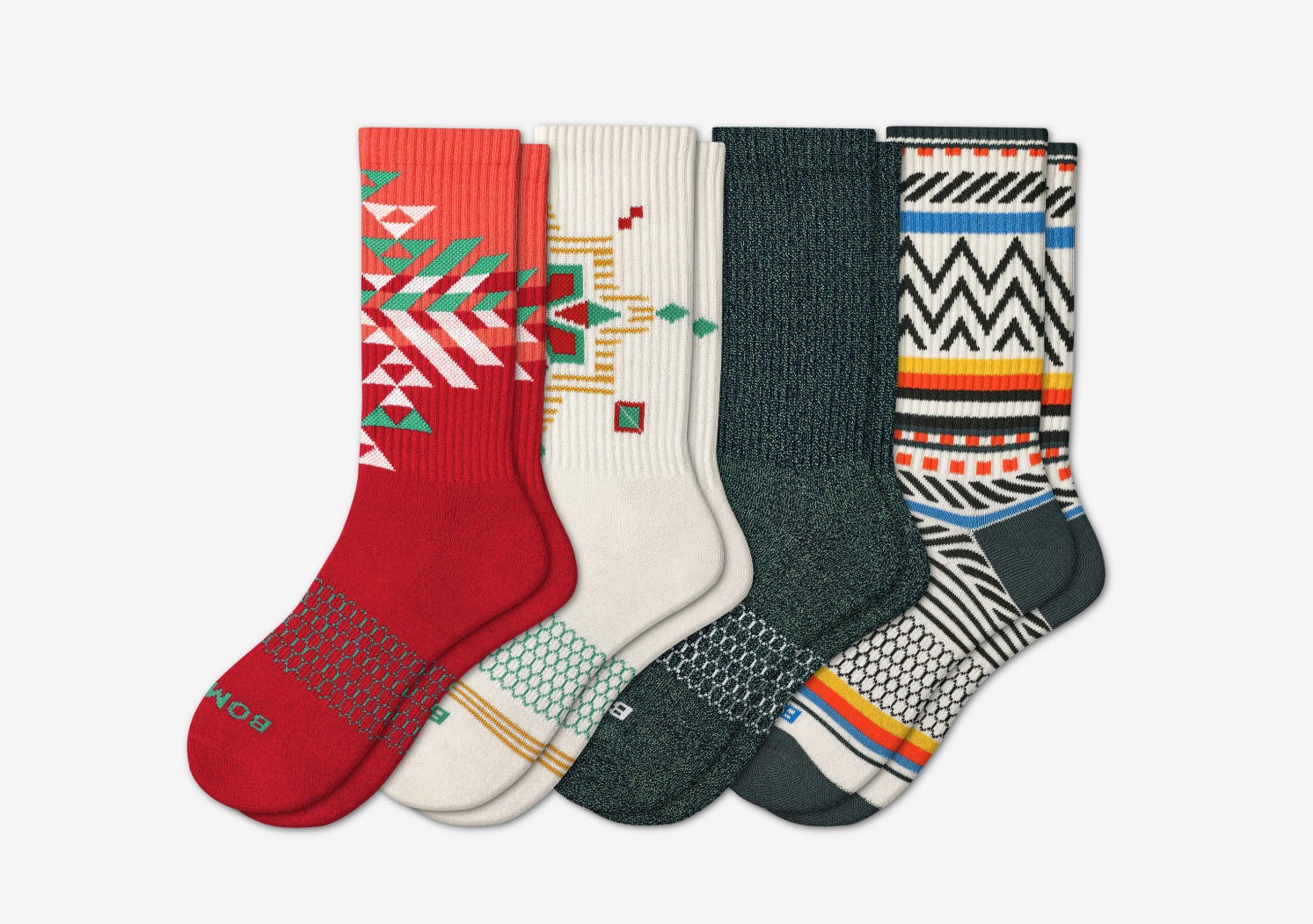 Bombas
What they do:
We believe a more comfortable world is a better world. Everyone, no matter their circumstances, deserves to put on clean clothes that feel good. So we perfected socks and t-shirts you'll want to live in. Created apparel you'll never want to take off. And for every item you purchase for yourself, we donate an item to someone affected by homelessness.
Why I love it:
This is a completely new addition to my list of Good Gifts! After publishing Part One, more than one of you reached out with a recommendation to check out Bombas, and I'm already hooked. Their gift boxes of assorted socks are already giving me gift inspiration for multiple people on my list… including myself! I can definitely imagine pulling on these soft and comfy socks on Christmas morning, looking festive and ready to celebrate the day. (I do have a bit of a sock addiction, if I'm being honest!) I'm also looking forward to trying out their T-shirts which look amazingly comfortable.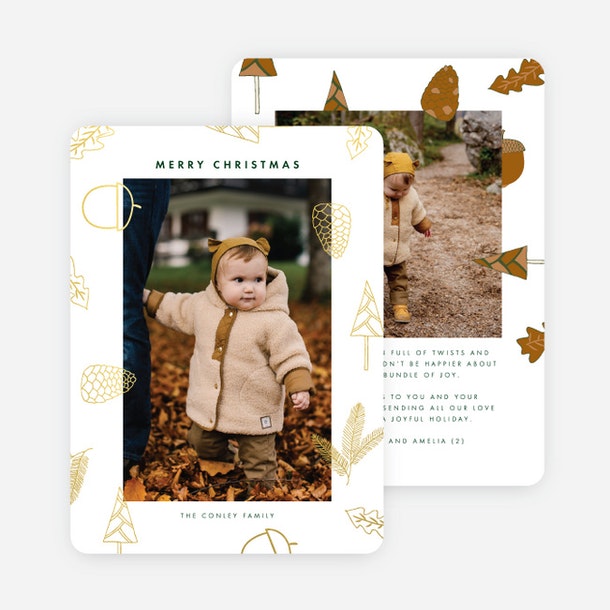 Paper Culture
What they do:
"At Paper Culture, our mission is to inspire people through contemporary design, quality, personalized products, and a belief that our actions can, and must, work actively towards solving the issue of our generation: the Climate Crisis. With every order, we plant a tree in honor of your purchase. Our team literally picks up shovels and plants trees in our local community, but we also partner with national and international arborists to plant trees in areas of need throughout the globe. Together, we're proud to have planted over 1,000,000 trees."
Why I love it:
I discovered this company last year and they immediately had me hooked. First of all, they have beautiful designs for holiday cards, wedding invitations, birth announcements, event invitations… anything you need. In addition to ordering your holiday cards, you can do a little gift shopping for some chic gifts personalized with your favorite photos (hint, hint)! Photo calendars, games and décor will make the holidays warmer for everyone, especially the grandparents. Loved ones that aren't able to get together for the holidays this year will love to open a gift that showcases the smiling faces of their friends and family. Paper Culture uses sustainable production practices and, because they plant a tree with every order, you can even dedicate that tree to your recipient with a sweet and personal message! Seriously, how amazing is that?!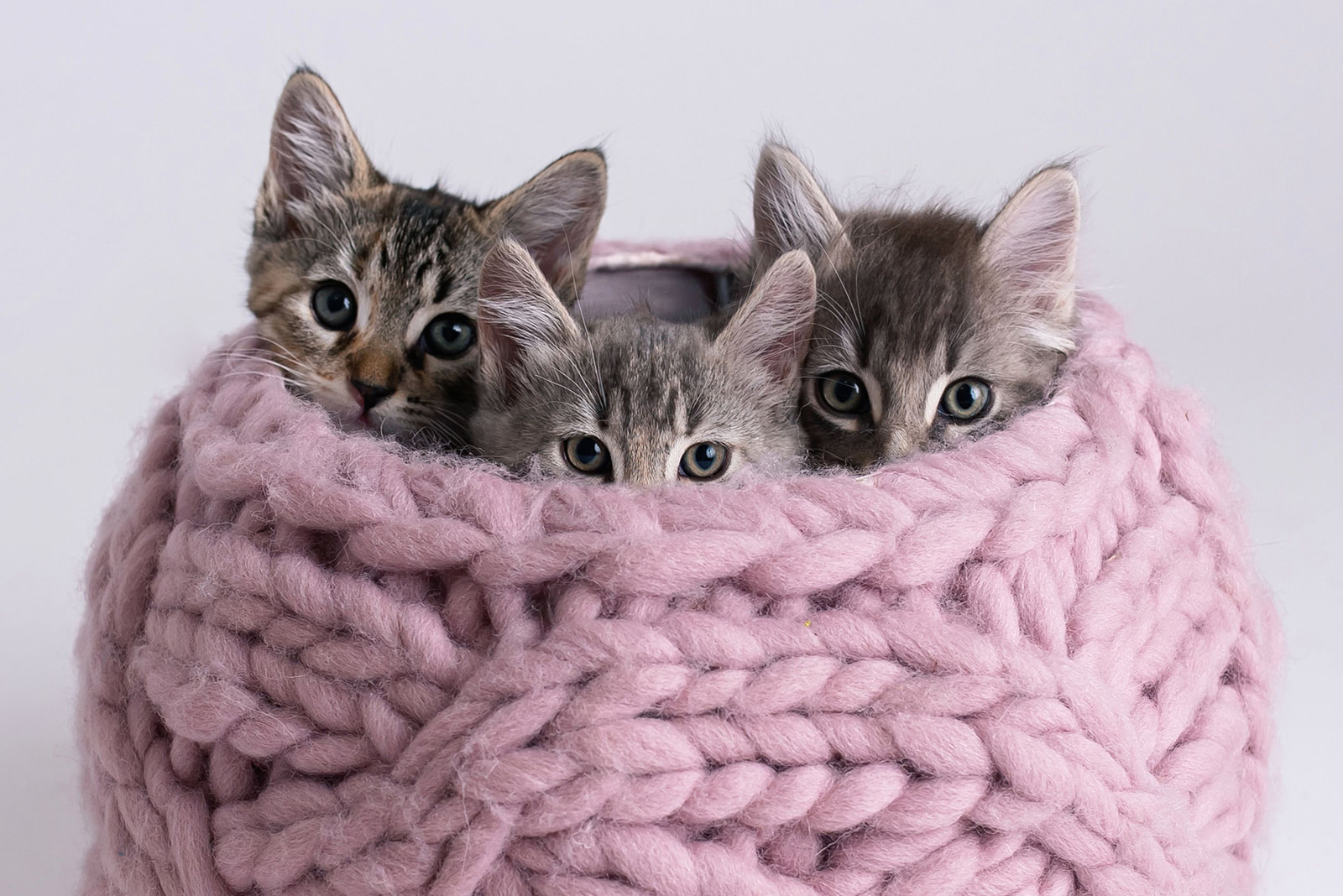 2021 Calendar by Gina Sierra Photography
What we do and why we love it:
Each year, I work with veterinarian Dr. Cassandra LaCava of LaCava's Mobile Veterinary Service on a fundraising calendar for animal shelters. We have created pug themed calendars for the past 5 years, showcasing her adorable, internet-famous dogs. Due to the pandemic, our 6th calendar for 2021 had to be canceled. Instead, I gathered together some of my favorite pet portraits from over the years, to put together a little something that will brighten up your space for the year ahead! As always, I will be donating 100% of the profits to a well deserving animal shelter, to help them in their efforts to find happy forever homes for animals in need.

~~~~~~~~~~
That's all for this year! Do you know of any other brands that give back, or make a significant effort to lower their carbon footprint for a sustainable future? Contact me or leave a message below! I would love to hear about it and add it to the next list. =) Until then, I hope you all have a happy, healthy, peaceful, safe, sustainable, and meaningful holiday season!

Warmly,
Gina