Do Good. Give Good Gifts.
In the peak of the shopping season, it's easy to lose track of the true meaning of the holidays, and things can start to feel too materialistic. Every year, I try to seek out new gifts and companies that make a greater impact on the world around us. To me, the perfect gift is not only one that is a thoughtful choice for the recipient, but also a thoughtful choice for our global community. I want to make it clear that I am not sponsored or affiliated with any of these businesses and nonprofit organizations. I just appreciate the good they are trying to do in the world, and I aspire to do good right alongside them. Without further ado, here's my go-to gift guide for conscious shopping!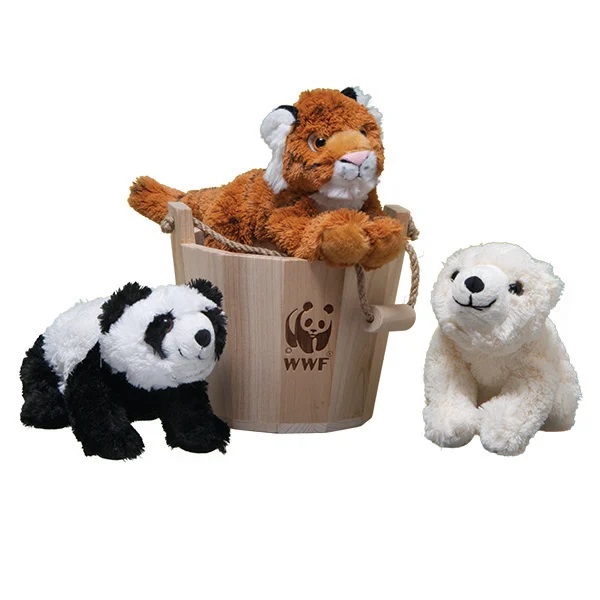 WWF Gifts
What they do:
"For nearly 60 years, WWF has worked to help people and nature thrive. As the world's leading conservation organization, WWF works in nearly 100 countries. At every level, we collaborate with people around the world to develop and deliver innovative solutions that protect communities, wildlife, and the places in which they live."
Why I love it:
I love supporting the World Wildlife Fund, and their gifts are so adorable! You can symbolically adopt your favorite species and get a snuggly stuffed animal to represent them, pick up a variety of animal themed socks, t-shirts and other apparel, or find unique home décor items that help to support their efforts. This is one of my favorite places to shop for gifts, and it doesn't hurt to pick up a thing or two for yourself while you're at it!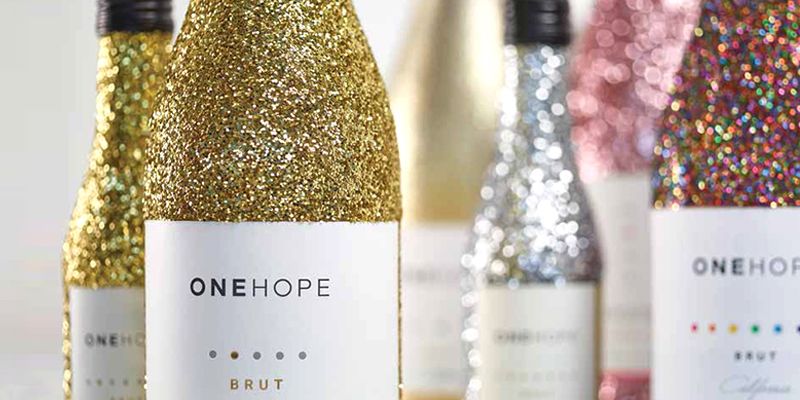 One Hope
What they do:
"ONEHOPE has proudly donated over $5M to causes around the world. Sales from our products have helped fund millions of meals to end hunger, plant an entire forest in Indonesia, build schools for underserved children in Guatemala & Laos, and so much more."
Why I love it:
This company provides the perfect gifts for clients, coworkers, Secret Santas and gift swaps… and "every bottle gives back!" Their glitter bottles of champagne are my favorite way to say congratulations. No matter what your passion is, they have a product to help support it – helping the environment, feeding children in need, supporting our veterans, or fighting cancer – One Hope makes it easy to feel good about your gifts!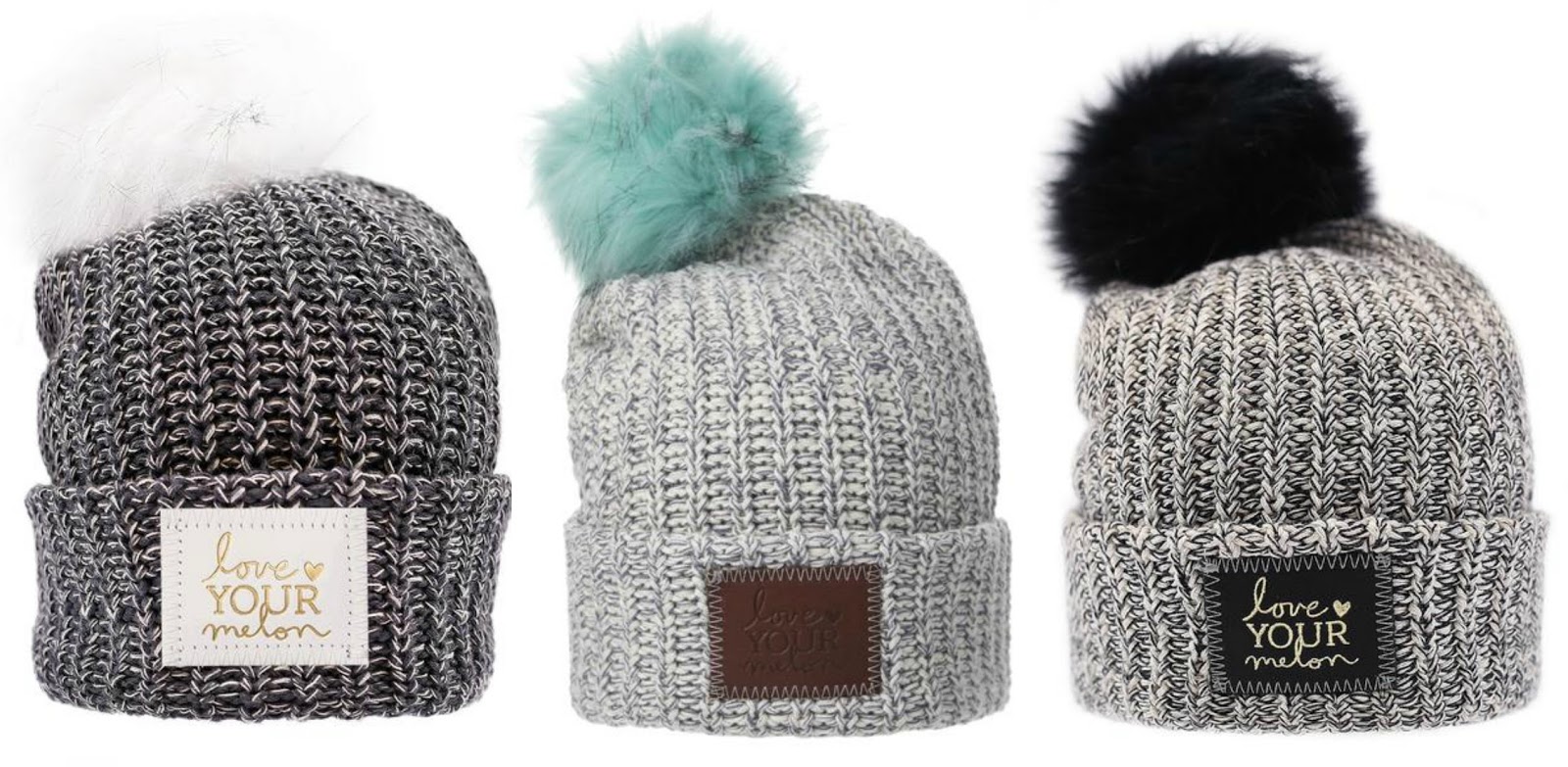 Love Your Melon
What they do:
"Fifty percent (50%) of net profit from the sale of all Love Your Melon products is given to nonprofit organizations around the world that lead the fight against pediatric cancer. Together, we create therapeutic experiences and fund charitable programming initiatives for children and families battling cancer."
Why I love it:
Super cute and super soft, all of the products by Love Your Melon are a great gift choice for anyone on your list. I love their chic beanies, warm knit sweaters and gorgeous throw blankets. They even have a section for all your favorite fandoms: Disney, Star Wars, Marvel and more!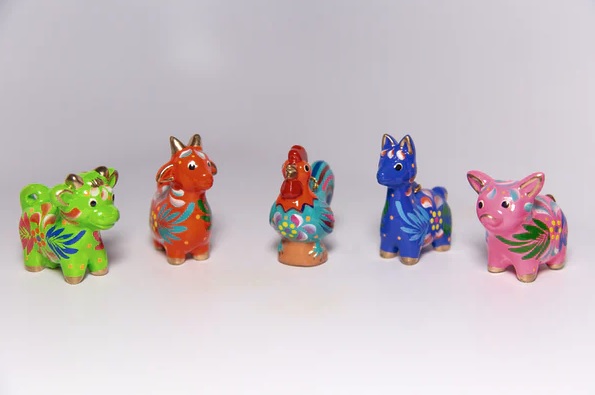 Heifer International
What they do:
"Heifer International is a global nonprofit working to eradicate poverty and hunger through sustainable, values-based holistic community development. Giving an animal is like giving someone a small business, providing wool, milk, eggs and more… increasing access to medicine, school, food and a sustainable livelihood."
Why I love it:
My personal favorites are always their ornament sets. I find they are such fun and unique gifts for groups – I choose a different ornament for each member of the team at work or each member of my family. Each one is different, and together they form an adorable set! Heifer International also offers fair trade coffee, spices, home décor items and more.

I often find myself overwhelmed by material gifts around the holidays and prefer symbolic gestures that do good in the world. One of my favorite options that they have is the ability to make a direct donation to purchase resources for a family in need. There are a variety of options to fit any budget, whether you choose to give an alpaca, or lifetime access to clean water (a flock of chicks is just $20)! Not only can it change the life of those in need, but it's a thoughtful gesture for anyone that feels they already have it all.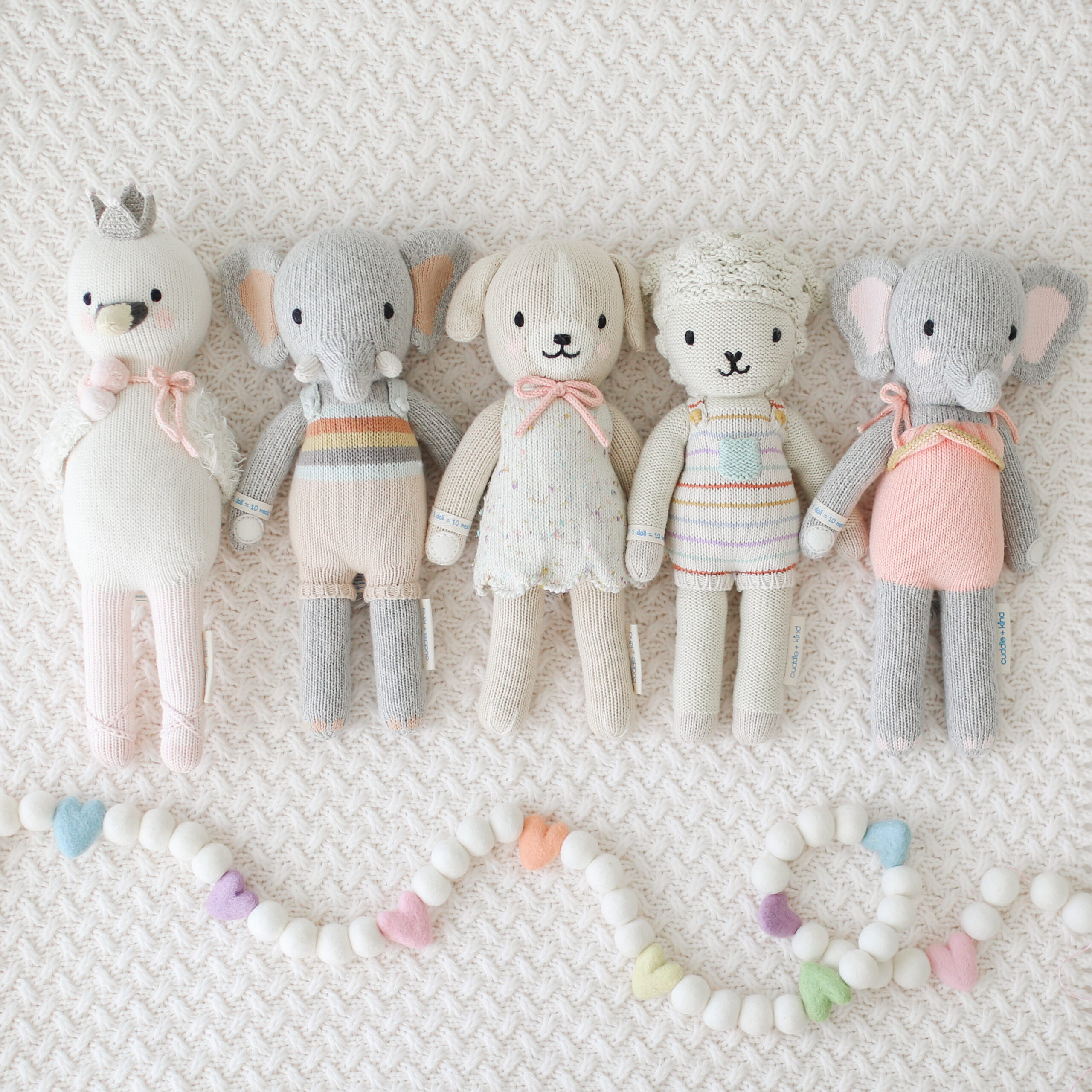 Cuddle And Kind
What they do:
"For every doll purchased, 10 meals are provided to children in need around the world through our respected giving partners. Your purchase gives children an opportunity to reach their potential and provides hope for a better future."
Why I love it:
These dolls are just TOO CUTE! Each one has its own name, personality, and inspirational quote. You can even get an accompanying art print as well. They are an adorable addition to any baby nursery, and an heirloom quality gift for children of any age, from 1-92+! And you know how much I love heirlooms. =)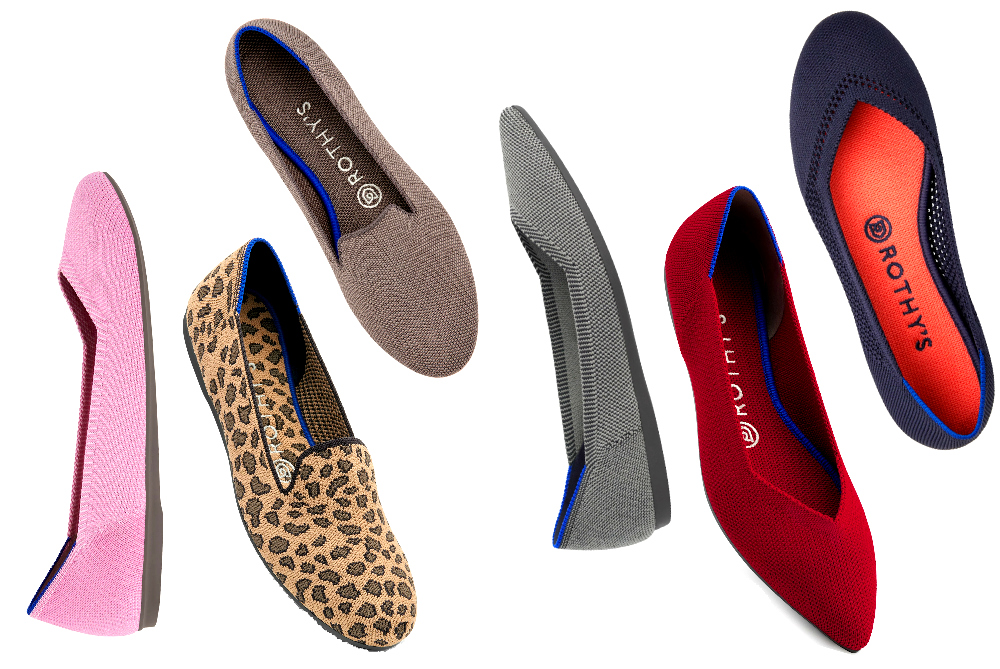 Rothy's Shoes
What they do:
"Shaping a sustainable future is at the core of everything we do at Rothy's. We're all about transforming eco-friendly materials into stylish, wear-everywhere products to love. Our owned and operated factory in Dongguan, China sets the standard for sustainable, responsible manufacturing. Continually striving for zero waste, we combine the best of 3D knitting technology and handcrafted assembly to create our signature style and comfort."
Why I love it:
Why do I love Rothy's?! Let me count the ways… 1) Rothy's are the most comfortable flats you will ever wear. They honestly make me feel like I'm wearing a cushy pair of sneakers. 2) They are made from recycled water bottles!!! The eco-girl in me is freaking out. Yes… they really are super comfortable, and no… I never would have guessed that they are made from recycled plastic. They feel like a high end, amazing quality, woven fabric material. 3) They are super stylish. I bought my first pair because I needed a comfortable and professional looking shoe for when I shoot weddings. After seeing and feeling how impressive these shoes are in person, I immediately kicked all others to the curb. (Pun intended.) Seriously, though – point, flat, or sneaker – they have a style for every occasion. 4) They are WASHABLE. As in, throw them in the machine and let them air dry. They come out good as new every time. 5) They are more than just shoes. They now have masks and bags as well! 6) They also offer an amazing referral program: give $20 off to a friend, and get $20 off for yourself. And yes, I included my $20 off referral in the link above!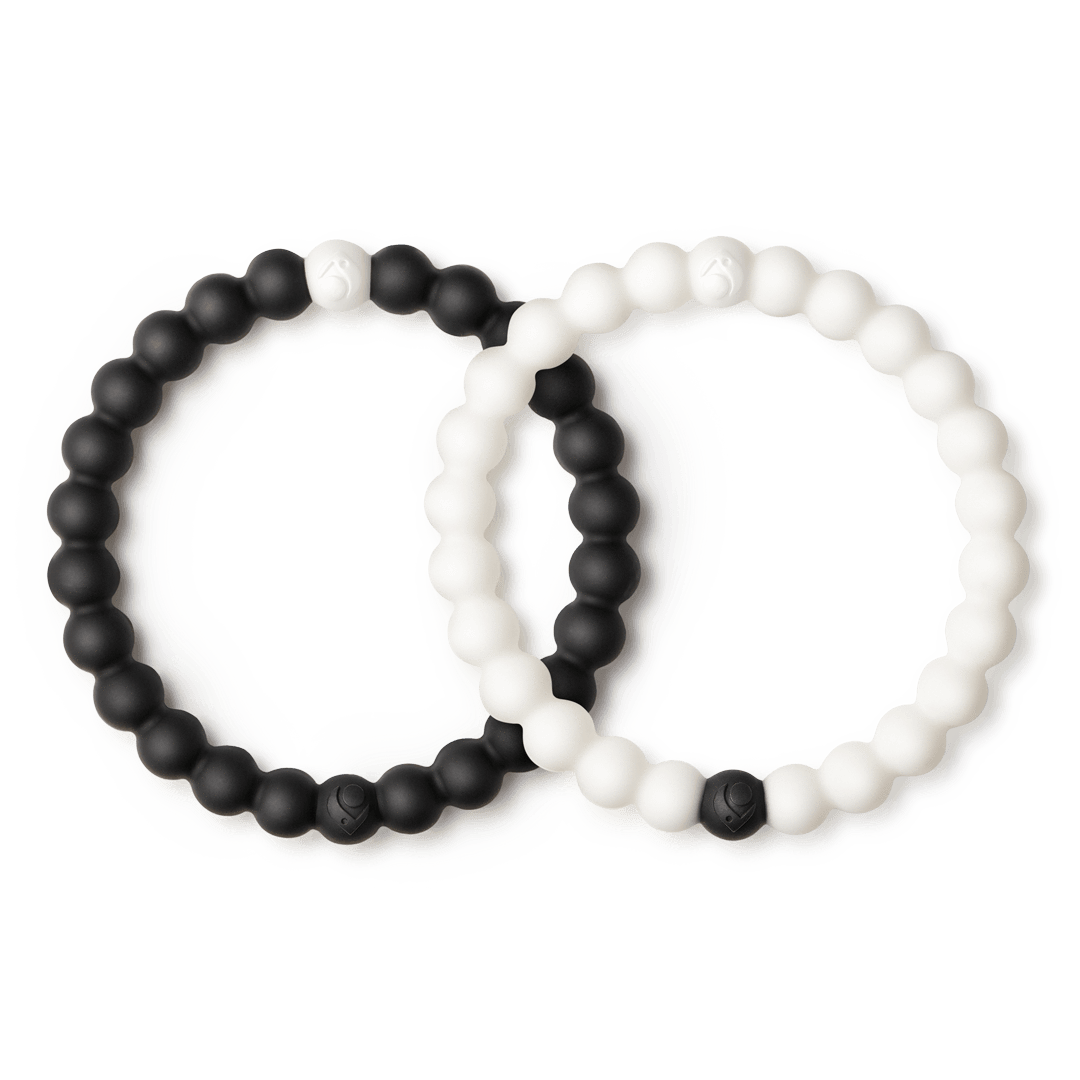 Lokai
What they do:
"SOMETIMES YOU'RE ON TOP. STAY HUMBLE. The white bead is infused with water from Mt Everest, the highest point on Earth. SOMETIMES YOU'VE HIT A LOW. STAY HOPEFUL. The black bead carries mud from the Dead Sea, the lowest point on earth. 10% of net profits are donated to our charity partners. When you receive your purchase, you'll know you've given back."
Why I love it:
First of all, I'm a sucker for symbolic jewelry. Nearly every piece of jewelry I own has a story about where it came from, what it's made of, who made it, or what it means that serves as a mindful reminder for me throughout the day. Lokai bracelets immediately caught my attention several years ago, for the unique ingredients contained in the black and white beads. Since their initial creation, they have added all different kinds of specific Cause Bracelets that support various organizations and charities. The classic Lokai bracelets are a great gift idea on their own, but choosing one that specifically benefits a cause that's meaningful to your recipient will add an extra special, personal touch.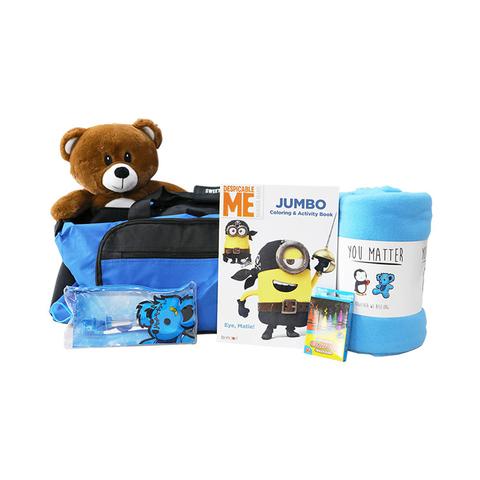 Together We Rise
What they do:
"When foster children move from home to home, they are usually given two trash bags to carry their belongings in. At Together We Rise, we know these children deserve better than that. To help foster kids have more positive experiences, we have volunteers like you decorate, stuff, and donate Sweet Cases all over the United States."
Why I love it:
Many of you know how proud I am to have worked closely with Together We Rise in the past. The Foster Care system is overloaded, and this organization has several programs that help make things a little easier for kids of all ages, at every stage of their journey. Shop their marketplace for apparel and drinkware (I love their "Foster Love" mugs)! You can also sponsor a Sweet Case or Birthday Box to give directly to kids in need.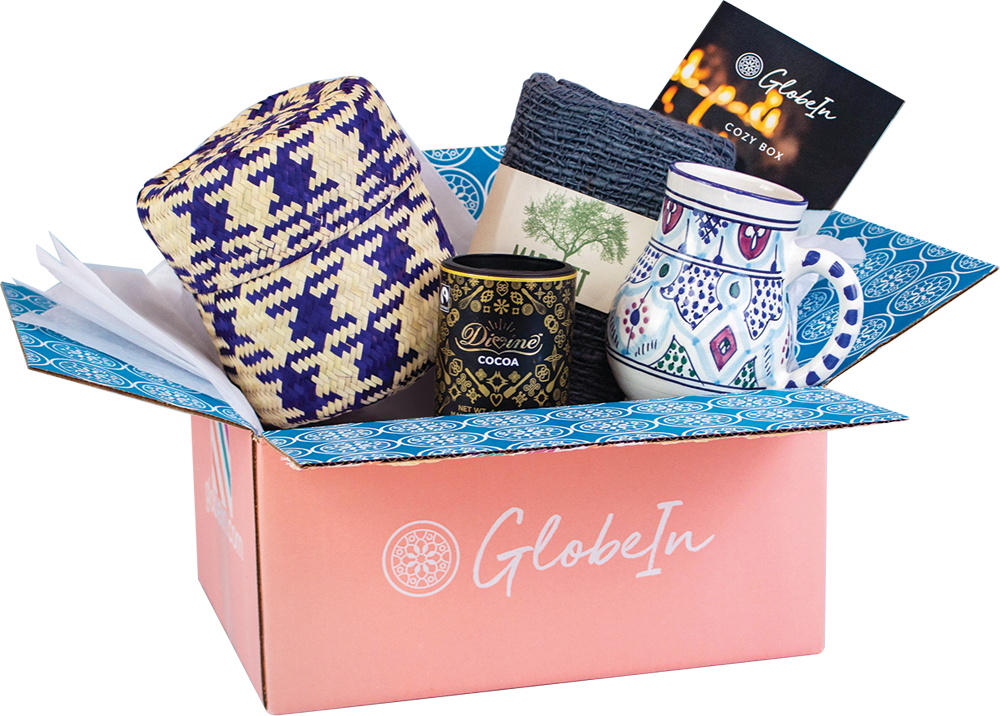 GlobeIn
What they do:
"GlobeIn is a purpose-driven company growing in parallel with entrepreneurial artisan partners from around the world with the aim of enriching individuals and their communities. We are devoted to transparent business practices, equitable and sustainable partnerships, and respect for cultural continuity. We strive to connect conscious consumers with delightful products and the talented artisans who make them, thereby strengthening the bonds of our global community."
Why I love it:
I have not only given these products as gifts, but also purchased them for my own home. I can't tell you how often I get compliments and questions about where I found such beautiful and unique items. In addition to the "shop" section on their site, you can also purchase a subscription for yourself or a friend. Each month, a new box of delightful surprises will be delivered, and you can enjoy them while knowing that you've done a little something to empower artisans around the world.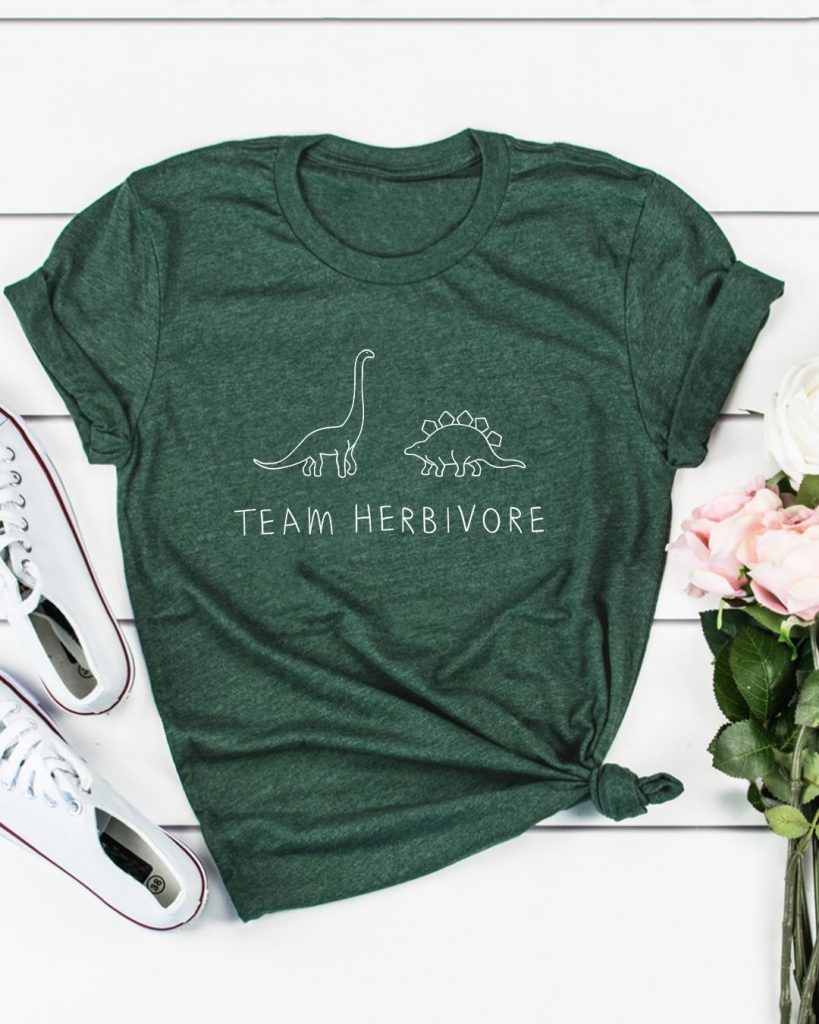 Wholesome Culture
What they do:
"Our mission is to inspire people to live a sustainable and mindful lifestyle. That includes what we wear, what we eat, and how we treat the planet, animals, ourselves and each other. We give back 10% of our profits to causes that align with our mission, like animal rescues and environmental organizations. So far, we've donated $71,000 and 7,856 Tees to nonprofit organizations."
Why I love it:
Their designs are earthy and, well, really wholesome! Take a look through their accessories. Quality products with messages like "bee kind," "grow with love," and "love mother earth," make this peace-loving, crunchy granola girl feel like one happy camper! Plus, their company mission is in 100% alignment with my own. Working to create a sustainable, intentional, and more loving world is what I'm all about!

~~~~~~~~~~
Thank you so much for reading Part One of The Good Gift Guide! Have something to add to the list? Comment below! Let's keep growing this collection. Check out PART TWO!